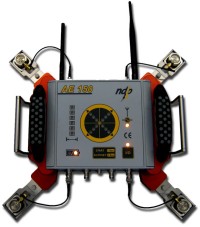 On November 12, the Board of search (NRC) published an article on one of our product which has been developed in partnership with Hydro-Quebec.
ndb Technologies Inc.
November 12, 2013 — Quebec, Quebec
A power transformer failure and the power outages that result can have serious financial consequences for electricity producers.
In 2011–2012, with the collaboration of the National Research Council of Canada Industrial Research Assistance Program (NRC‑IRAP), the Quebec firm ndb Technologies Inc. (ndb) addressed this problem by developing the best portable system in the world for detecting and locating potential partial electrical discharges and overheating in power transformers.
For the full article, follow the link below :
http://www.nrc-cnrc.gc.ca/eng/irap/success/2013/ndb_technologie.html
Back to all news