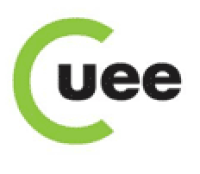 September 11-12 / 2012
International Centre, Toronto, ON
The Canadian Utilities Equipment & Engineering Show (CUEE) isCanada's largest marketplace for utility products and services, featuring an impressive display of equipment, technologies and services related to the utility sector.
Showcase of Innovation
As with past CUEE shows, 2012 will once again feature innovative products and services that are truly relevant to the utility sector. CUEE provides a great opportunity to see these products and services first-hand in a unique exhibition space that features both indoor and outdoor displays.
Companies who typically attend
CUEE are:
• Distribution
• Transmission
• Hydro Electricity Generation
• Wind Generation
• Solar Power Generation
• Telecommunications
• Fibre Optics
• Tools and Equipment Manufacturers and Distributors
• Equipment rental
• Specialty Vehicles
• Personal and Protective Safety Equipment
• Municipalities
• Computer systems and software
Back to all news