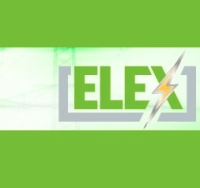 Many Thanks for visiting us at the ELEX 2013!
We would like to thank all the visitors, who visited our booth at the Istanbul Expo Center, Turkey this year.We appreciate your interest in our company and solutions, and we believe that our meeting will contribute to new opportunities for our cooperation.
_ _ _ _ _ _ _ _ _ _ _ _
ELEX – Electricity Cycle, Transmission and Distribution Exhibition is preparing to bring together for the second time the product providers of the sector with the users, professionals as well as those who are concerned at Istanbul Expo Center on September 26h – 29th, 2013.
The companies that provide the products, services, and equipment which are related to the cycle, transmission and distribution of the electricity generated will come together at ELEX Exhibition with an important group of visitors who use these products. During the exhibition which is held in Turkiye for the second time within this scope and where all the products in the process from the point of generation of electricity to the point it reaches our buildings, the visitors will have an opportunity to see and compare many different products collectively.
Back to all news