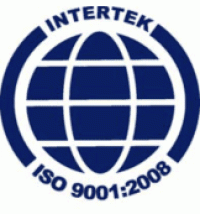 NDB Technologies is proud to announce that Intertek has renewed of our ISO-9001 : 2008 certification for a period of three years. 
ISO 9001 is a quality management international standard, used by many agencies. ISO 9001:2008  is based on eight principles:
– Customer focus – an organization depends on its customers, therefore, needs to adapt its activities to meet the market
– The involvement of management – Set goals and a common orientation,
– Staff involvement – create an environment where staff is involved in the organization's objectives,
– The process approach – for the results to be achieved , resources and activities should be managed as processes ,
– The system approach to management – the effectiveness and efficiency of an organization depends on a system of activities approach
– Continuous improvement – consider this principle on a daily base, is a key objective ,
– Decision making based on facts – a decision is based on logical analysis of data and information ,
– Mutually beneficial supplier relationships .
Back to all news