LCI™ energised cable identification
The LCI™ it features a dual frequency technique that eliminates false identifications. The LCI™ is designed to be easy to use, safe for the user and cost-effective.
Dual frequency efficient technique

Easy to install and operate

The safest technique on the market

Transmission on live cables

Detection by digital processing

High-resolution detection frequencies

Single or three phase applications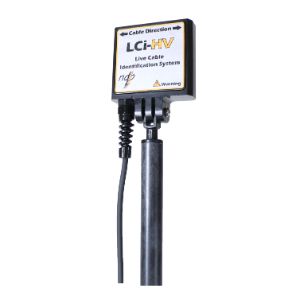 Medium voltage kit for detection up to 25kV.
Includes medium voltage sensor with handling rods.
Part number: LCI-HV-KIT
Business days
Monday to Friday, 8:00 to 17:00 
Eastern Time Canada
ndb Technologies
1405-111 ave. St-Jean-Baptiste
Quebec city, Qc
G2E 5K2, Canada